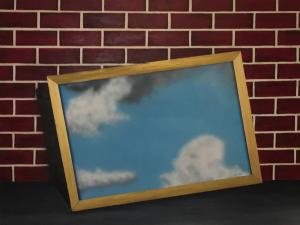 Well, hello there.
I don't know who you are or how you found me but I'm glad you're taking a few seconds to read these words.
I just joined Pixels.com - I have more than 70 paintings sitting around my house, collecting dust and not being seen by the world.
My subject matter is almost always interesting. My style is pretty distinctive. Most of my painting titles are plays on words.
I'm just now beginning to upload a few and we'll see if anyone is interested in them as potential t-shirts or greeting cards or tote bags or whatever.
I hope you enjoy what you see and I assure you, there is plenty more to come.